We are thrilled to announce the partnership with Teslafan to support the growth and success of the CorionX ecosystem. Teslafan aims to create the most accessible AI and Launchpad platform for projects and users, and this partnership will accelerate the process and add value to CorionX ecosystem.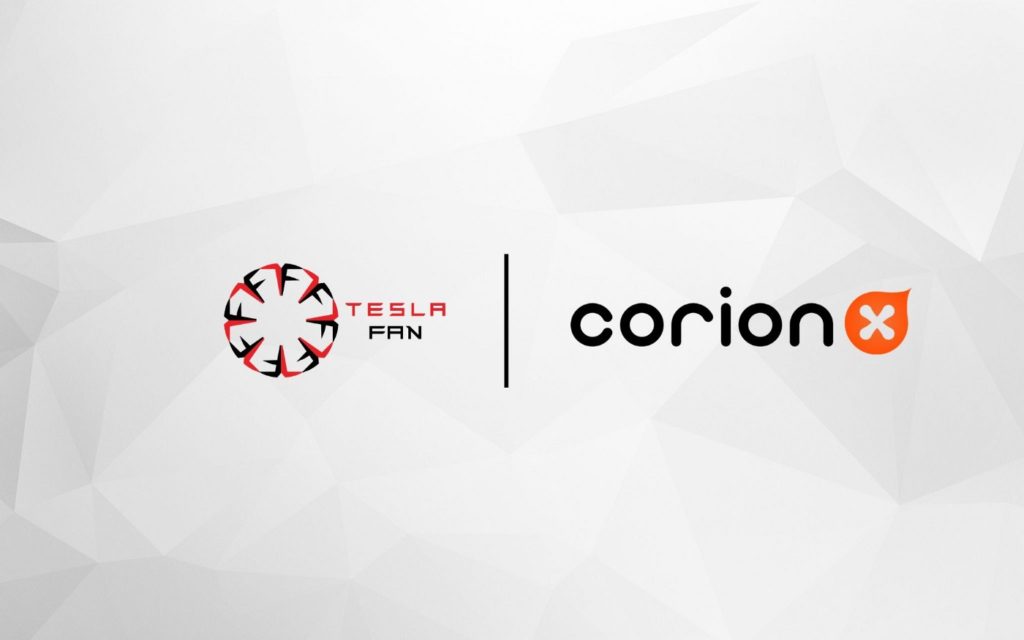 Since its commencement, CorionX works on making the platform better for users and the projects, which will be listed on the CorionX DeFi and providing access to Launchpad projects. Coming together with valuable projects, such as Teslafan, we believe that all parties will be better off with the partnership. We will work together on many aspects of business and try to deliver the most of it from the partnership.
Partnership on Launchpad Platform
Launchpads are becoming the major driving force in the crypto world. Many promising projects raise funds through crowdfunding platforms, and each project tries to solve the problems that exist in the sphere. Crowdfunding platforms need to keep up with the trends and be compliant with the demands from the project and the user side.
CorionX, which is the modern blockchain platform, and Teslafan come together on the crowdfunding platform. CorionX acts as the hub for digital assets and supports the adoption of cryptocurrencies, stablecoins, Decentralized Finance (DeFi), Central Bank Digital Currencies (CBDCs). The useful services that CorionX provides will be presented to the projects, and they may use those services in their project development.
Besides offering optional services to the projects listed on the launchpad, both projects will continue to increase their efforts on other subjects of the business, such as staking and liquidity farming. We believe that the partnership will be fruitful and beneficial for both parties.
Parties working out special events where CORX token users will get special access with unique bonuses to Teslafan's new project launches.
About CorionX
CorionX stands for the adoption, usage, and spreading of cryptocurrencies. CorionX leads the #MoneyInTheRightDirection Movement to succeed in the paradigm shift and using crypto as digital and programmable money for the masses. CorionX promotes the adoption of reliable cryptocurrencies, stablecoins, DeFi, CBDCs, and other technologies, and the CORX token fuels the ecosystem.
Website | BSC-ETH Bridge | DeFi on BSC | DeFi on ETH
Twitter | Telegram | Medium | Youtube | Facebook
About Teslafan
Teslafan is a marketplace and crowdfunding platform for AI/ML/DL, AI marketplace and sentiment analysis. The primary initiative of Teslafan is to support sustainable energy creation and utilization all over the world. Teslafan brings together developers, scientists, businesses, organizations, and non-profits under one roof, and supplies them with everything they need to make the world more sustainable and innovative. The TESLF token acts as a native currency of the Teslafan ecosystem.
Important Links:
Website | Whitepaper | Twitter | Telegram Group | Reddit