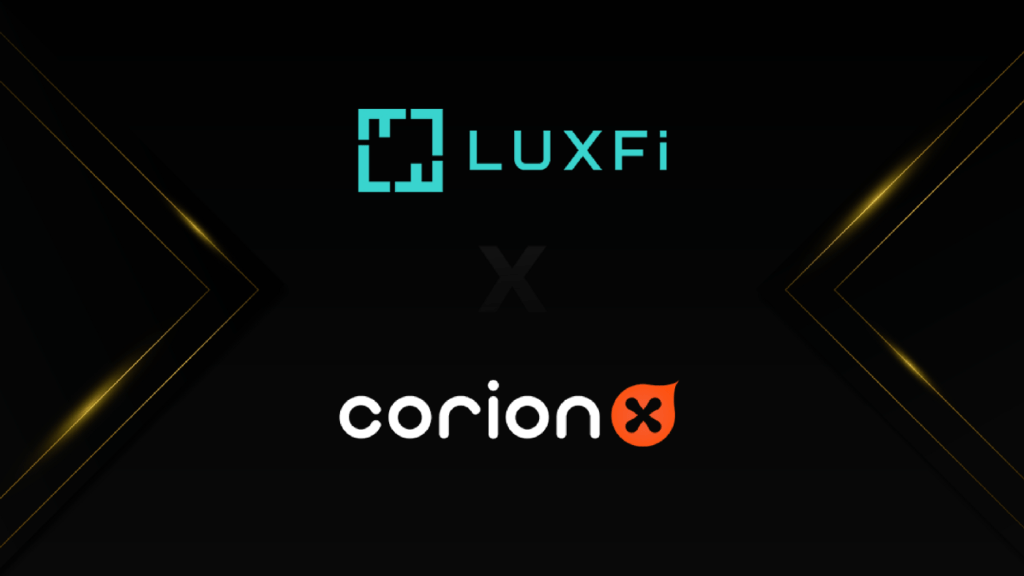 CorionX is thrilled to announce our strategic partnership with LuxFi to support the growth and success of LuxFi's NFT marketplace and CorionX's DeFi Platform. CorionX aims to help the development and spread of #cryptocurrencies in the world, and this partnership will assist in accelerating the process and provide value to LuxFi at the same time.
CorionX has been working to improve their platform for users and projects since its commencement, including listing projects on the CorionX DeFi and offering access to Launchpad projects soon. Both CorionX and LuxFi will collaborate on numerous facets and strive to make the most out of the collaboration.
CorionX is thrilled to have LuxFi as a community member. We look forward to meeting with members of the community and learning more about the diverse capabilities of blockchain and near-field communication (NFT) applications.
Through this partnership, users of LuxFi's platform will be able to use $CORX token in the platform among other cryptocurrencies and along with traditional payment methods, to buy and invest in luxury assets.
In preparation for LuxFi's official launch in December, the LuxFi team is hosting a special NFT Auction & Lucky Draw.
To celebrate our partnership, CorionX Community members get an exceptional treat: if you participate in the LuxFi Auction & Lucky Draw with a bid from 0.01 ETH you can follow this link (https://docs.google.com/forms/d/e/1FAIpQLSeHu8Rx2lUQCpyS6yPWnbMys9pa7S6yM7NRJgeFn0-59s7TYA/viewform?usp=send_form) to receive an extra 3x Lottery
Tickets with the code "CORIONX3". More information about the auction can be found here (https://luxfi.io/auction )."
Keep an eye out for future developments by following us on social media!
About CorionX
CorionX stands for the adoption, usage, and spreading of cryptocurrencies. CorionX leads the #MoneyInTheRightDirection Movement to succeed in the paradigm shift and using crypto as digital and programmable money for the masses. CorionX promotes the adoption of reliable cryptocurrencies, stablecoins, DeFi, NFTs, and other technologies, and the CORX token fuels the ecosystem.
Website: https://corion.io/
Twitter: https://twitter.com/CorionPlatform
Telegram: https://t.me/corionx
Medium: https://corion.medium.com/
About LuxFi
LuxFi is a real-world luxury asset-backed NFT marketplace, leveraging on our big data intelligence system and unique algorithm for automated data collecting and data processing. We eliminate counterfeiting while minting an NFT on our multi-chain blockchain network, and provide an accurate NFT pricing that is backed by real-world data.
Stay tuned on our social media channels:
Website: https://www.luxfi.io
Twitter: https://twitter.com/luxfiofficial
Telegram Announcement Channel: https://t.me/luxfinews
Telegram Official Group: https://t.me/Luxfiofficial
Medium: https://luxfiofficial.medium.com