Dear Community!
As always we are continuously looking for those solution, which can give further benefits to CorionX community and the #MoneyInTheRightDirection Movement.
Our aim is to provide a long-term solution to our cherished community.
In line with this goal, we plan to start our lock-up staking, liquidity providing and yield farming opportunities on Binance Smart Chain. We will announce further details soon about these topics.
To implement our plans we had to change our CorionXb contract address on BSC.
Everyone who owns the old CorionXb token is entitled to swap to the new CorionXb token in 1:1 ratio via PancakeSwap.Finance V2.
CORXb (BSC), old contract address is: 0x36184181fa321e350aaaf88dad723e281365c1ac
https://bscscan.com/token/0x36184181fa321e350aaaf88dad723e281365c1ac
CORX (BSC), the new contract address is: 0x141383CDB8158982fB3469C3e49cC82F8026d968
https://bscscan.com/token/0x141383CDB8158982fB3469C3e49cC82F8026d968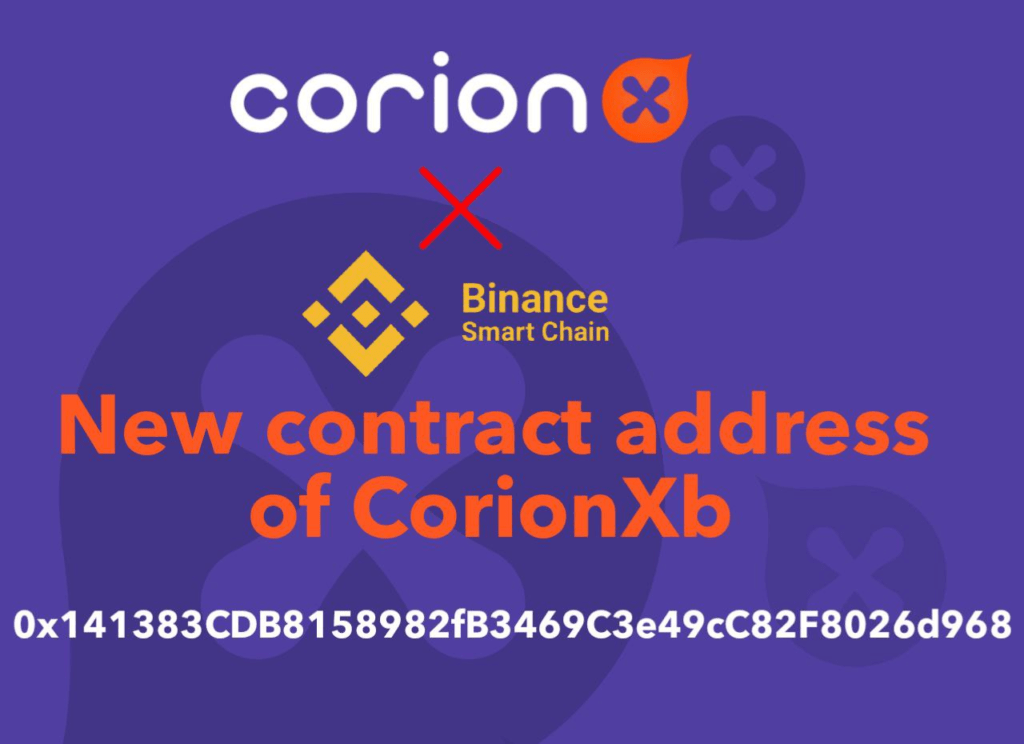 Swap your old CORXb (BSC) to the new CORX (BSC) as soon as you can.
Copy contract addresses in the Select box in the Trade menu.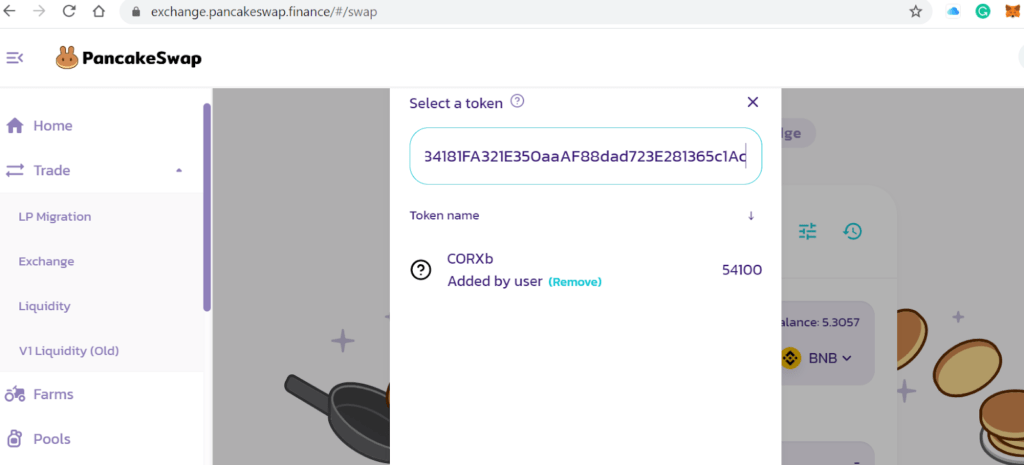 Do the Swap in V2
From: CORXb, 0x36184181fa321e350aaaf88dad723e281365c1ac
To: CORX, 0x141383CDB8158982fB3469C3e49cC82F8026d968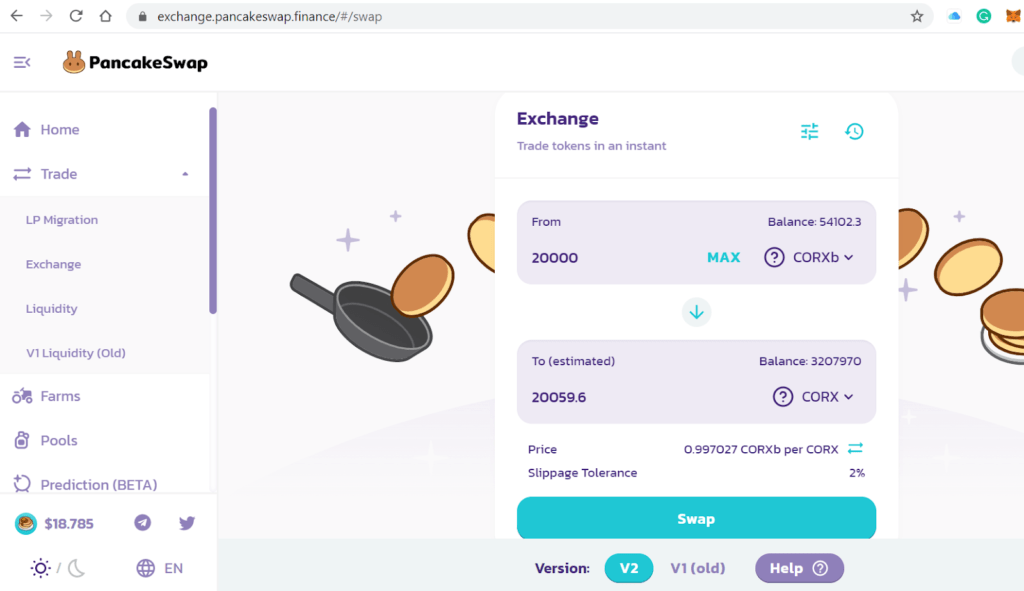 The old CorionXb token can not be minted via our official bridge https://bscbridge.corion.io/ anymore, but you still can trade it on PancakeSwap. Everyone who wants to bridge the CORX token from ERC-20 will automatically get the new version of CorionXb token on the BSC network.
Stay tuned, a new product release will be coming soon.
Be aware of Fraudulent Tokens sold on Uniswap and PancakeSwap. Scammers are impersonating CorionX token.
To avoid scams, always check our official announcements on our official social media platforms and blog.
Learn more about the about CorionX — https://corion.io/
Follow CorionX on Facebook — https://www.facebook.com/CorionFoundation
Follow CorionX on Intsagram — https://www.instagram.com/corionplatform/
Find CorionX on Twitter — https://twitter.com/CorionPlatform
Join the CorionX community on Telegram — https://t.me/corionx
Read about CorionX on Medium — https://medium.com/@Corion
Read about CorionX on Blog — https://blog.corion.io/
Follow CorionX on Linkedin — https://www.linkedin.com/company/corionplatform/
Track CorionX on CoinMarketCap — https://coinmarketcap.com/currencies/corionx/
Track CorionX on CoinGecko — https://www.coingecko.com/en/coins/corionx
Trade CorionX on BitMart — https://www.bitmart.com/trade/en?symbol=CORX_BTC&layout=basic
Trade CorionX on Bibox — https://www.bibox.com/en/exchange/basic/CORX_USDT
Trade CorionX on Bilaxy — https://bilaxy.com/trade/CORX_ETH
Trade CorionX on Probit —
https://www.probit.com/app/exchange/CORX-USDT
ATTENTION: This is not a piece of investment advice. Please ensure that you undertake sufficient risk assessment when trading newly listed tokens, as they are often subject to high price volatility. This is for informational purposes only. Virtual currency is not legal tender, is not backed by the government, and accounts and value balances are not subject to consumer protections. Cryptocurrencies and tokens are extremely volatile. There is no guarantee of a stable value or any value at all.