XcelPay Wallet is proud to announce its partnership with CorionX (CORX) — a blockchain-based ERC20 utility token, globally accepted that creates the framework for education, expansion, and promotion for the usage of stablecoins, CBDCs and DeFi globally. CorionX creates a platform for education and leads the #MoneyInTheRightDirection Movement to succeed in the paradigm shift how to use crypto as a digital and programmable money. Using CorionX utility token on a daily basis has many benefits through partnerships and white label solutions. Token holders are rewarded 2.5% staking quarterly in the Loyalty Staking Program.
There's more to this partnership! CorionX will also be adopted into XcelPay Wallet — a merchant POS, digital payment wallet and crypto payment gateway. XcelPay Wallet is integrated into an easy to use, crypto wallet that is empowered for both mobile and tablet use, (makes sure that) making transferring and receiving payments in crypto is a secure process.
XcelPay Wallet aims to cut out undesirable middlemen, bank/card transaction fees, currency conversion fees that produce a negative effect on the retailer's and consumer's margins. Through XcelPay, one can now top-up mobile phone plans with 900 different carrier services and in 160 countries.
Further to the recent announcement regarding our partnership with Corion Foundation, XcelPay Wallet is now also excited to officially announce the adoption of CorionX !
CorionX token will soon be integrated for mobile top-up and Giftcards purchases on XcelPay wallet and CorionX users will have access to 900 telecom operators and hundreds of major Giftcards inventories worldwide.
XcelPay has amazing features available now for all CorionX owners:
Send / Receive easily use QR code
Secure your Digital Assets with Face ID
Create Multiple Wallet within a Single Application to Store Your Crypto
Secure your Crypto with Private Keys & Mnemonics
Token Swap Features
Mobile Top-up in 900+ carrier in 190+ countries
Download XcelPay wallet in Apple store and GooglePlay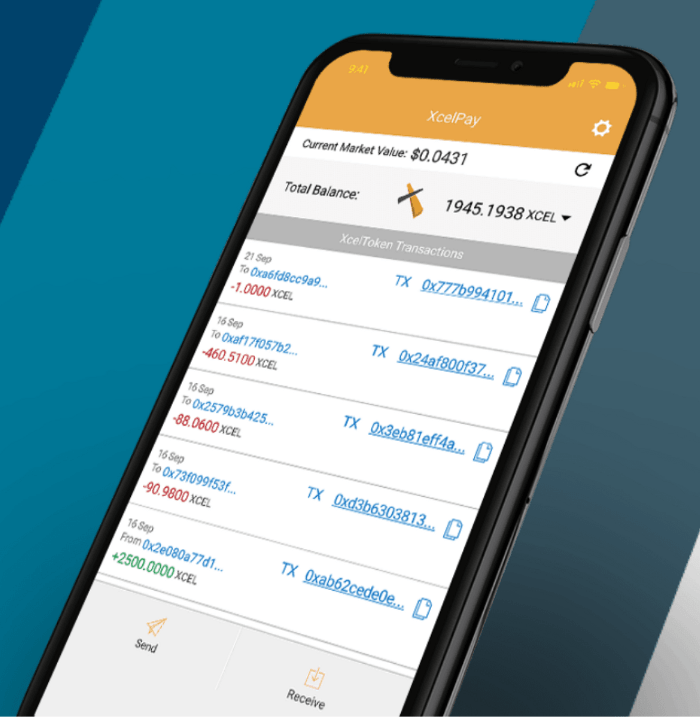 This partnership is to increase crypto and satblacoins use-cases, so this will help millions of crypto communities to use stablecoins and CorionX with XcelPay worldwide. Corion Foundation will guide XcelPay with stablecoin integrations and provide access to millions of new stablecoin users.
CorionX integration will be released in XcelPay wallet after closing CorionX IEO token sale, which is taking place on ProBit Exchange.
This is an amazing opportunity for bothCorionX and XcelPay Wallet to empower the crypto community to use their digital assets, stablecoins and cryptocurrencies for everyday transactions, increasing usability, and making cryptocurrency, stablecoin more mainstream.
Websites:
Download Now XcelPay Wallet
Follow CorionX on Telegram, Twitter, Facebook, LinkedIn, Instagram and YouTube!
"Stablecoins & DeFi #MoneyInTheRightDirection" Movement